新增文章
<createbox> width=30 break=no buttonlabel=新增文章 </createbox>
文章徵求

以下兩個連結內容包含尚待編輯的列表
還不會編wiki嗎??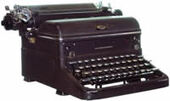 特色文章
What's new on 綠色Wikia
Wikia Green Public Launch!

Wikia Green is off to a phenomenal start with well over 600 articles in just a few short months! Starting this week, you'll be seeing more about Wikia Green on Treehugger, Grist, Cnet, Wired and more! Many thanks to all of the great contributors here on the wiki, and a big welcome to those of you who are here for the first time! Mollyh 03:00, 9 September 2008 (UTC)
Green Glossary

Looking for a good place to start? Check out the updated Green Glossary for a selection of terms we use a lot here. Shawn (talk) 21:22, 4 September 2008 (UTC)
Welcome New Users!

Green Wikia welcomes its latest new users Bonnee, HarshDhand, Merle.plachta, Kodia, Mverges, Philralph, and Webuyitgreen.com! Mollyh 23:11, 5 June 2008 (UTC)
Join Green Wikia!

This wiki is still in its infancy and we are looking for people to help out. Click on a red-link or start a brand new article and add your knowledge. Make sure to log-in so you can create a user page and track your edits. angies Kristoffer R 17:29, 19 August 2008 (UTC)
Featured Contributor
Mollyh

Green Wiki would like to give a special thanks to Mollyh for all their great work lately! Drop by her talk page and say thanks!